Does the aspect of meat matter when we buy it? Very much! With the Eye Tracking service we established what meat consumers eat with their eyes and how important packaging is.
We put 4 types of meat on the shelf, all appetizingly packaged. Here is what we discovered:
Meat is first of all eaten with the eyes
The creators of packaging did not fail, allowing more space, so that the potential buyers could see the meat itself. The fresh aspect, color, the way it is cut – it sells. The other aspects were left on the labels. In all packages was used the color white, which confers the idea of hygiene.  
Beefer put on the packaging what they sell – beef.
Measna Natura made a successful combination between the pink of the meat and green, which overall suggest the idea of tender and, as a matter of fact, attracted the greatest number of fixations – 144.
La Ferme opted for the image of a hen and a form of packaging which folds on the forms of the chicken.
The minimalist design for Corella meat attracted 65 fixations. 
Figure 1: Number of fixations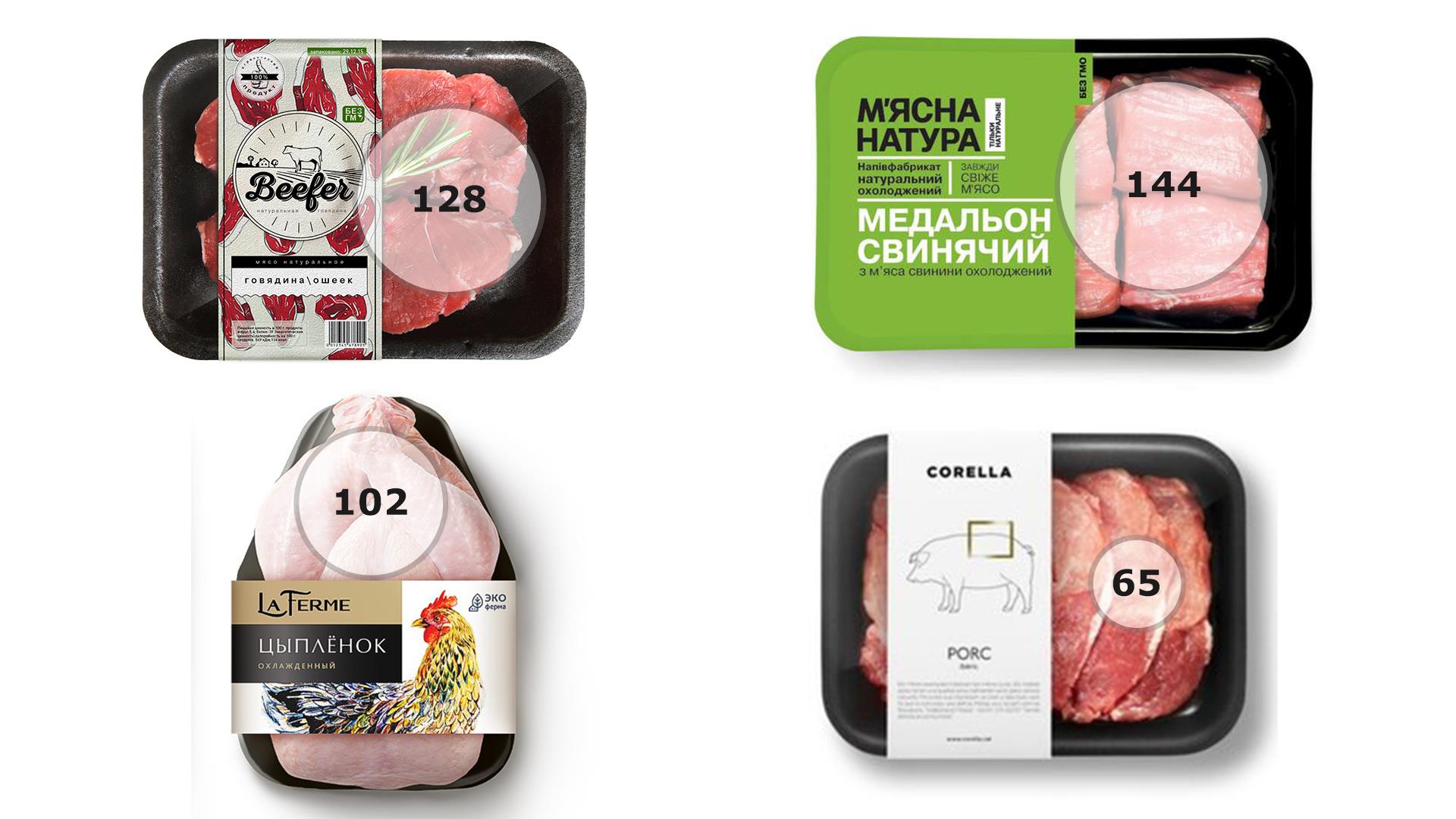 How long can we look at meat?
The packaging of Measna Natura and Beefer positioned on the first positions also at the chapter of duration of fixations. And the results of the thermal map offered us the answer searched for too. The participants looked both at the packaging for the meat, and at the way it looked. At the same time, the gaze also focused on the producer name to a higher extent, especially for the brand Beefer. 
Figure 2: Duration of fixations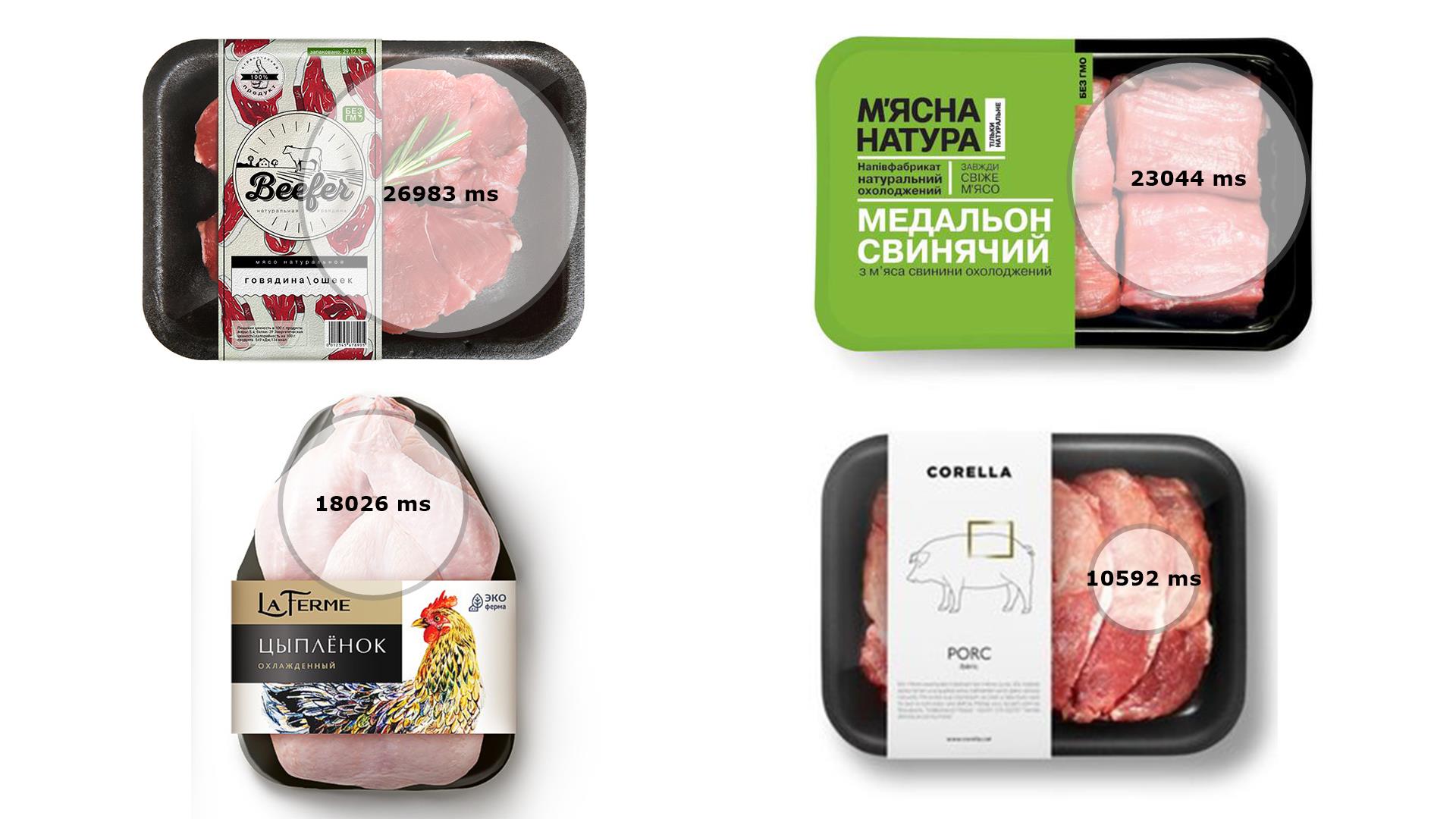 Do you sell or buy meat? You must know this:
the packaging for meat matters;
the meat must be visible;
appetizing colors attract.
Figure 3: Heatmap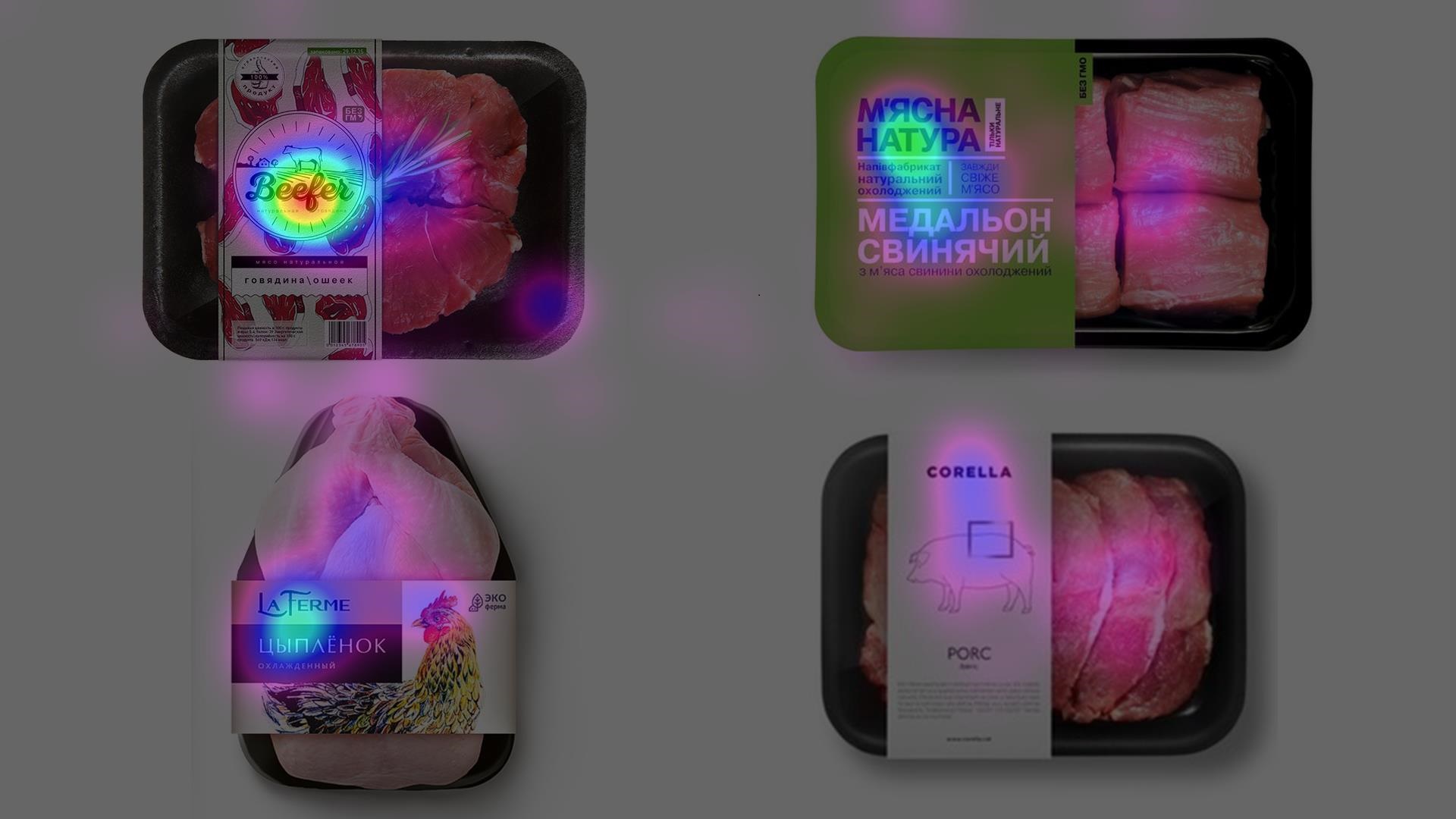 To learn more about Eye Tracking, click HERE.